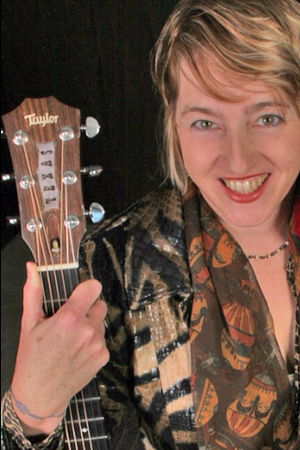 >>>SCROLL DOWN FOR UPCOMING CLASSES<<<
    Testimonials
Sharon Bousquet is the primary teacher of the Singing Body in the world. She is a lifelong singer, an award-winning songwriter, and a brilliant teacher of this program - both in group and individual settings. Sharon took the original CrystalVoice Teacher Training course in 1988. She has  used this work in recording 7 albums of original material and taught hundreds of others the benefits of natural singing. Compassionate, loving and very present with each student, wherever they are in their bodies and voices, Sharon is: 
"..Such a help! I am a bit shy, awkward in public settings and introverted. I took The Singing Body with Sharon Bousquet in order to ease some of my anxiety around expressing myself in groups. I'm amazed at how, when I do the home warm up, I am so much better at connecting and staying present. Awesome work - thanks so much! - Wilda B., Iowa 
"...a joy to work with - such a wonderful teacher! She guides each student with love and encouragement as all class participants get to see and hear each voice unfold. It's dramatically moving, and FUN!" - Gloria M., CO 
"My husband and I took The Singing Body Seminar to strengthen our voices for live performances and studio work. We have a country-folk duo and I wanted to feel more at ease when singing, especially on stage. Not only did The Singing Body help us to SOUND great together, but there was NO stress about singing in front of a crowd. What a huge difference! This stuff works." - Lauryn Shapter, Truckstop Souvenir 
The Singing Body Seminar is a pre-requisite for taking private lessons with Sharon Bousquet. It also stands on it's own as a profound tool to free self-expression. You will leave the seminar with a large, laminated home routine sheet with which you can continue daily or weekly practice of this program, with cumulative results.
     Upcoming Classes and Events
November 2022:
Events with Sharon and Tom Glenn (guitar duo) - see the "shows" tab at the top of the page.
SING WITH SHARON. The long wait is over! The Singing Body Seminar with Sharon Bousquet will be offered again in the next month at the Center for the Creative Arts in Yorklyn, DE and/or in Arden, North Wilmington DE. Please drop us a line here or via email: ricochetcdangel@gmail.com, and we will keep you posted when class dates and times are set. 

2021:
The Singing Body Seminar and private voice lessons with Sharon Bousquet will resume as soon as singing together is deemed safe. We cannot wait! (but we will...)

2020:
Friday, March 27th, 6-9:30pm
The Singing Body Seminar with Sharon Bousquet
at the Center for the Creative Arts (www.ccarts.org)
Cost: $75 to learn the Singing Body system, includes 3.5-4 hrs of instruction, an 11x17 home warm up sheet and an MP3 with which to do the warm ups at home and continue developing clearer tone, better pitch, confidence and presence. The Singing Body is a prerequisite to taking private lessons with Sharon. The entire seminar is also available one on one for $108 (3 hrs long). 
Contact CCArts.org to sign up for this profoundly effective self-expression and singing class. NOTE: Space is VERY LIMITED - call or email now to save your spot and begin your journey to more presence and confidence in 2020! www.ccarts.org. 

Saturday, March 7th, 1 - 4:30pm
The Singing Body Seminar with Sharon Bousquet
at The Landenberg Loft, Landenberg, PA
https://www.facebook.com/events/497834184466716/ - everyone must register, see link below.
Would you benefit from feeling more at ease when expressing your true self with others? Would you like to feel empowered to speak
in public, sing at a karaoke night with friends, or express yourself with confidence at a business meeting? I have even found this work
helpful in personal conversations with loved ones. The Singing Body teaches you to relax, pay attention, and trust more of your natural inclinations to share your truth for the benefit of all. 

Come to a slice of extraordinary heaven in Southern Chester County, Landenberg, PA at the brand new event venue The Landenberg Loft. 
Feng Shui practitioner/teacher Kristin Wistar has created a sublime space for self-exploration. Spectacular views, vaulted ceilings,
everything in it's place and holding space for us to stand in ours. 
Where: The Landenberg Loft - 108 Clay Court Landenberg, PA 19350 
When: Saturday March 7th, 2020 from 1:00 PM - 5:00 PM 
Cost: $77; includes includes an 11x17 Singing Body warm-up Sheet and mp3 sound file for home practice. 
Those who need to arrange two payments are welcome to contact Sharon ahead of time. The first payment
of $40 will be due at or before class time. 641-954-2139 to arrange ahead.
Registration Required in Advance - link here: 
https://www.paypal.com/paypalme2/kristinwistar/77
     General Seminar Info
The Singing Body Seminar with Sharon Bousquet teaches The Singing Body system for ongoing self-expression and vocal freedom. This deeply powerful class is a fun, highly effective workshop that combines breath, sound, movement, and information to quiet the critical voices in our heads - voices that limit our willingness to express and create freely. Once we are present and those voices still, we can experience an authentic true voice moving through us with much less effort, better pitch, range and expression. For over 20 years, Sharon Bousquet has taught the Singing Body in the U.S., Canada and England. In her words, "This class is profound, fun and - for this teacher and singer - incredibly humbling work I am thrilled to share. More presence. More authenticity. More YOU."
Sharon travels to teach, so drop a line if you would like to bring the Singing Body to your college, music store, church, choir, band, recording studio, yoga center or home. Sharon Bousquet teaches the Singing Body at the Center for Spiritual Living Delaware in Yorklyn, Delaware - our new location as of Feb. 1st 2020. Contact us for more information. Brochures are available on request or at the center on Sundays from 9:30am-12pm. 

For further information, see our Facebook page for The Singing Body here: www.facebook.com/singingbodyseminar. 
Check back with this page - more content is coming soon.